Events and Announcements Header
EVENTS AND ANNOUNCEMENTS
Marine debris is defined as any persistent solid material that is manufactured or processed and directly or indirectly, intentionally or unintentionally, disposed of or abandoned into the marine environment or the Great Lakes. Looking for what's new with marine debris in the Mid-Atlantic region? Find events and other important announcements below.
Marine Debris Content Portlet
Marine Debris Content Portlet
July
07 / 20
Virtual 2021 Mid-Atlantic Marine Debris Summit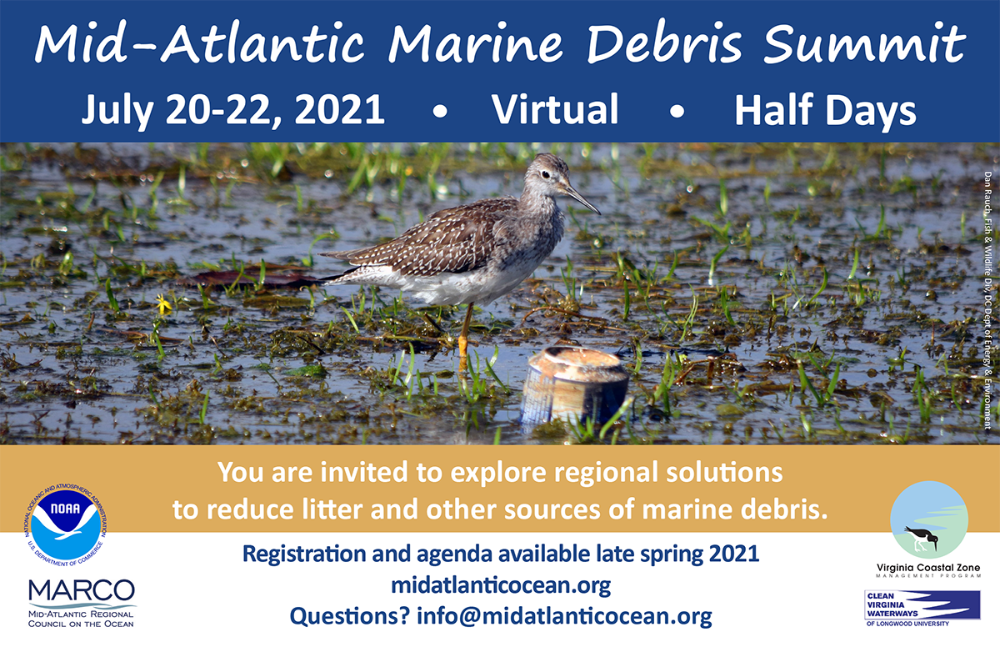 Please join us on July 20th, 21st, and 22nd for a virtual Mid-Atlantic Marine Debris Summit. Each of the three half-day sessions will inspire collaboration and empower partners to work on solutions to marine debris. Attendees will represent state and federal agencies, NGOs, academia, and other groups tackling marine debris in the five Mid-Atlantic coastal states (New York, New Jersey, Delaware, Maryland, and Virginia) and Washington, DC. The public also is encouraged to participate.
Agenda and registration details are available at 
https://www.eventbrite.com/e/mid-atlantic-marine-debris-summit-tickets-155711291665